Thanksgiving Leftovers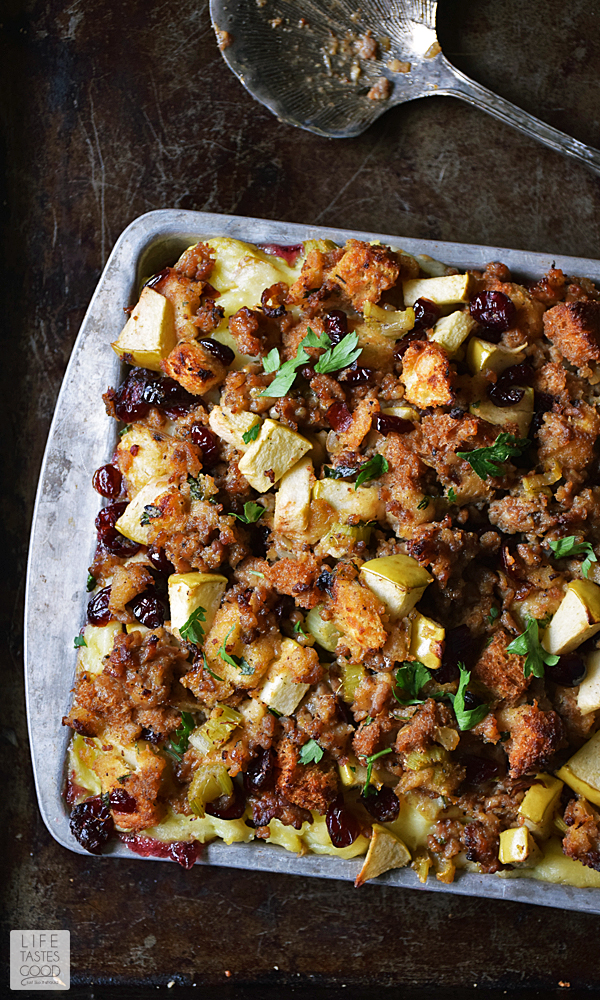 Photo and recipe from Life Tastes Good
Some of the best meals come from Thanksgiving leftovers. There are so many options, but casseroles are one of the easiest and yummiest. Do you have a favorite casserole recipe for leftovers?
Thanksgiving Leftovers Stromboli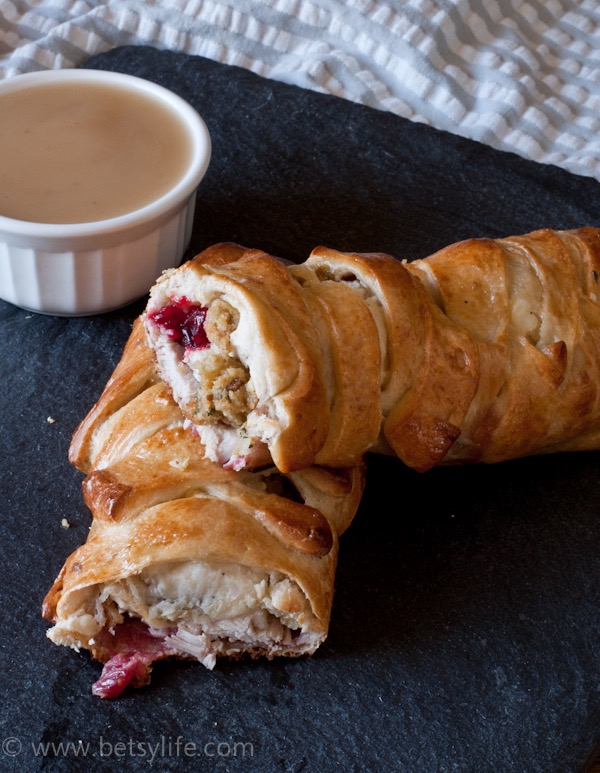 Photo and recipe from BetsyLife
This is a fun idea for your leftovers. It's a great twist on a leftover sandwich. Do you have any unique ideas for sandwiches made out of leftovers?
Cheesy Leftover Mashed Potato Pancakes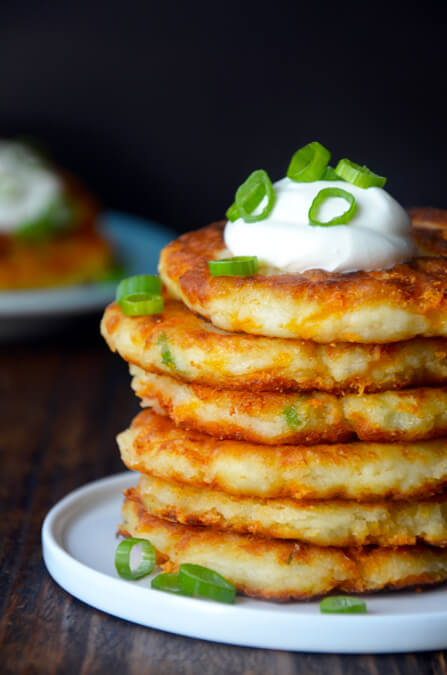 Photo and recipe from Just A Taste
I happen to LOVE potato pancakes, and this is a cool shortcut to making them. It's also a great use of leftovers. What other ideas do you have for leftover mashed potatoes?
And last but certainly not least………
Thanksgiving Pizza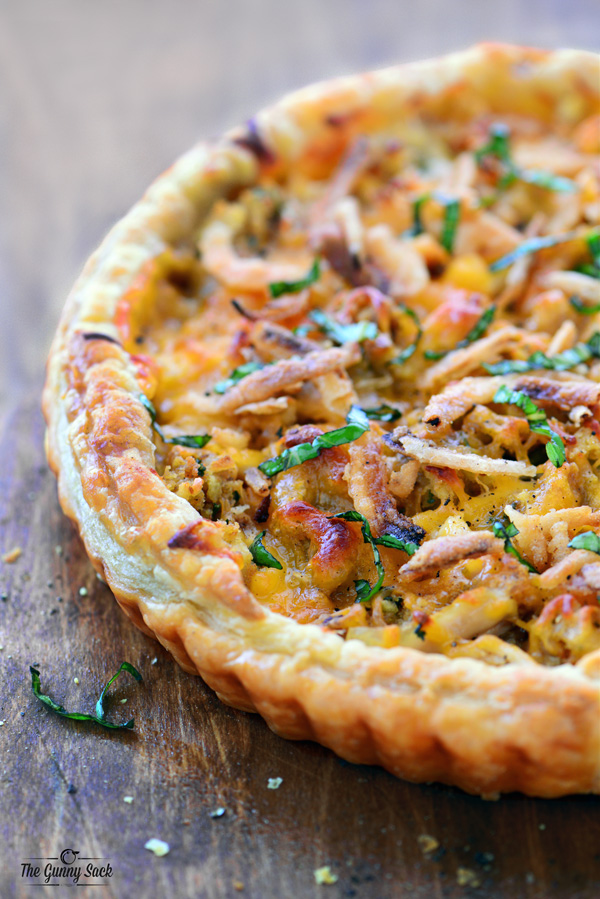 Photo and recipe from The Gunny Sack
This might be my favorite leftover idea. Who doesn't like pizza? Have you tried something like this with any leftovers?
We hope you have a wonderful Thanksgiving filled with, love, laughter and lots and lots of yummy food! And please share any great leftover recipes you might have.
Yours in Health and Wellness,
Dawn and Kate