Not sure when our lives went to the dogs, but we LOVE it!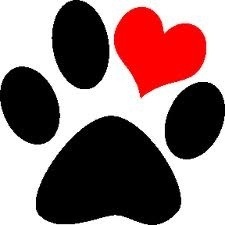 Not sure when our lives went to the dogs, but we LOVE it!
Dawn & Kate: Founders of the Life Balance Team
______________________________
If you have not picked up on it, Kate and I really like animals and we really LOVE dogs!  Aside from the fact that we were (formerly) in laws and had various things in common as a result, we hit it off instantly and probably in large part because of our love and passion for dogs.
Check out our K9 Korner
Since Kate and I met, we have brought new dogs into our homes, lives and hearts and we have comforted one another when we have said "so long for now" as they crossed over the Rainbow Bridge.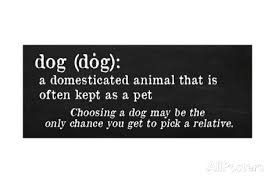 ________________________________
Pets have always been a part of my life. Most of my friends and family love pets.  My maternal grandmother was not a fan of pets even if she liked animals.  I find it interesting that all of her kids, grandkids and great grandkids have at least one pet.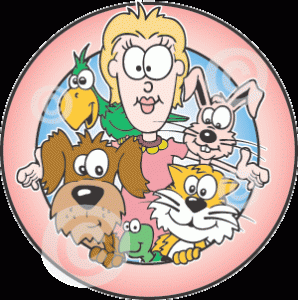 My sisters and I brought our share of stray cats home and at least two of the rabbits we had were "strays' (sadly, people dump bunnies after Easter that they no longer find to be cute and cuddly Easter Bunnies…SMH!).I even found a gold fish in a cup in an alley behind a corner store and brought it home.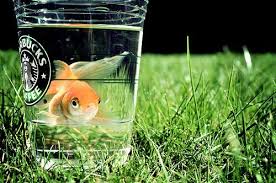 Not many people can say that they brought home a "stray goldfish"!
Of course my dad was no better.  He worked at a high school at which a group of kids decided to release a hamster in the library that he brought home.  Not to mention two wild deserted baby bunnies that he attempted to rescue.
If memory serves, the quota of pets at one time in my childhood home consisted of: 4 rabbits, 2 dogs, 3 cats and 3 tanks of fish. Over the years in addition to dogs and cats we also had a turtle, hermit crabs, toads, cricket frogs, hamsters, gerbils and guinea pigs.  If someone dug up our yard they would think it was a pet cemetery as most of our beloved pets were laid to rest there.
________________________________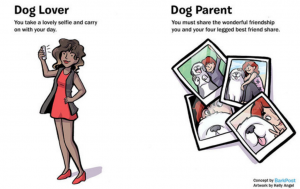 Yep, Kate and I are "Dog Parent's"!
I actually do have human children.  They do not worship me the way my dogs do, hahahahaha…
But, that is ok.  I do not expect the dog's to do chores, pick up after themselves and support themselves when they come to a certain age.  My poor kids never had it as good as my dogs!
I guess my life has "been going to the dogs" since I was a girl and I can honestly say that I cannot imagine my life without a dog(s)!  It is like living with four legged court jesters!
By the way, did you know that dogs can be good for your health?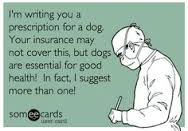 They can act as furry therapists. … 
They can sniff out cancer. … (Chip– may he Rest in Peace- detected mine!!!!)
They lower your stress levels. … 
They lower blood pressure. … 
They can help you quit smoking. … 
They ease workday pressures. … 
They can help boost your immune system. … 
They can detect life-threatening health issues.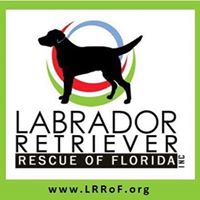 We would like to share to rescue organizations that we have adopted from ourselves.  Both Adopt A Husky, Inc. and Labrador Retriever Rescue of Florida are wonderful places to adopt a dog.
We wholeheartedly urge you to carefully consider your decision to bring any pet into your life.  Please do your research, familiarize yourself with the type of pet and the specific breed.  When it comes to dogs, please remember that they are typically bred for specific traits and behavior(s) and if you do not think those are good fit for you, your family, your lifestyle or your home, your budget and your possessions: DO NOT GET A DOG or THAT TYPE OF DOG!
Check out this article "Things to Consider Before You Adopt a Dog".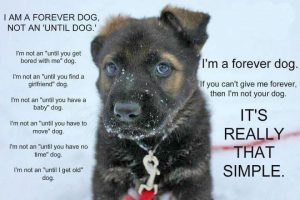 "Dogs are not our whole life, but they make our lives whole."
—Roger Caras 
According to this report, the total first-year cost of owning a dog is $1,270 and for a cat it's $1,070. As you can see, having a pet can cost you over $1,000 in the first year, and well over $500 each additional year. Depending on the food you buy and your actual medical expenses, the costs could be much higher.
We keep our vet bills low because we feed our dogs a high quality food and we use our favorite line of supplements and shop online for other supplies .

Pet Care and Pet Health Products
You can Earn Cash Back on Pet food and supplies!
Click HERE to learn more.
Do you have any "fur kids" or "pet kids" (feathered, finned, scaled, etc.)? in your life?  Please share a story and a picture!
Yours in Wellness,
Dawn