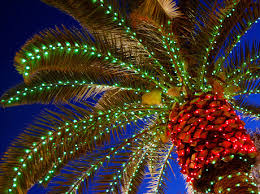 Greetings from Florida!  Pursuant to our first favorite things post, I am excited to welcome you to our second installment!  For me, Holidays in general are still special and meaningful but they have toned down a great deal over the past ten years. Instead, I have been focused on creating memories and traditions.
There came a point in which my sister and I felt our kids had plenty and we did not want more stuff in our houses.  The love is there but we were happier without the clutter!
Now, as a part of a "blended family" my step son is with his mom on Christmas Eve and with us on Christmas at home. Over the years he had received a bounty of gifts from his mom and her family and from Pete and I and our family. My husband and I quickly realized he had way more than he needed or could appreciate from clothing to toys to video games. Last Christmas we proposed to my mom in law that in lieu of gifts we wanted to take a trip with her and create memories.  This resulted in a fun and memorable trip to Washington D.C. this past July!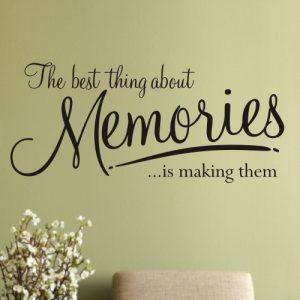 My husband and I do not exchange gifts but we do love to dine out!  Our dating anniversary, Christmas, my birthday and our wedding anniversary fall between December 27th and January 19th, so we celebrate "ChrismaBirthAry" by going to our favorite restaurant to celebrate at Roy's.  If there is a  location near you, I recommend you give them a try.  They have Aloha Hour which is a great way to try their amazing appetizers and cocktails if you want a less pricey option.  While they are not cheap, the food is worth the price!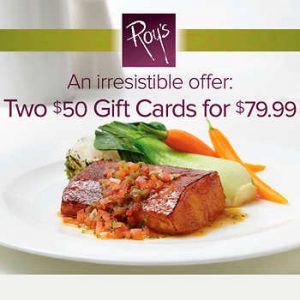 We found a great way to keep it economical by purchasing Two (2) $50 gift cards for $79.99 at Costco .
I also have an adult son who was just recently married.  My son prefers to keep things simple as does his wife and we agreed that the financial stress of exchanging gifts is not comfortable for anyone.
So, in keeping with wanting to create memories and traditions, I have opted to start a tradition of baking  and decorating cookies on Christmas Day and make it a family event and I will give each person a cookie cutter each year along with a print out of the recipes.  Oh, yes… I will even let them take the cookies home!
I liked this idea because it:
Creates memories.
Serves as a simple, memorable and useful keep sake.
Offers something to do on Christmas Day.
See #4: with a variety of ages and personalities, it fosters conversation and interaction.
I never met a cookie I did not like….
So, I am giving each person a cookie cutter that is reflective of something they like or that they are interested in.
See below for what I selected for each person
and for the link to order some for yourself!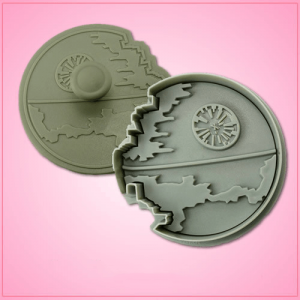 For my husband: Death Star Cookie Cutter
Well, what can I say, it is the Death Star and Star Wars is kind of a big deal.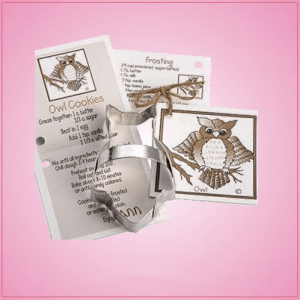 For my son: Owl Cookie Cutter
It gets harder to buy for our kids when they are adults.  He does not divulge much, but I know he likes owls…….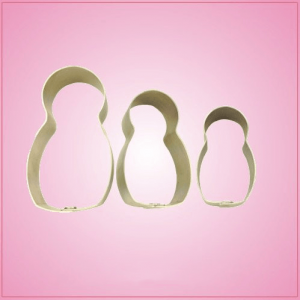 For my daughter in law: Nesting Doll Cookie Cutter Set
She is from Russia and she brought a small set of nesting dolls with her when she came to the U.S. and she gave me an adorable storage container with a nesting doll painted on the lid.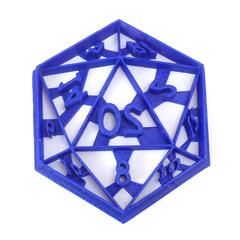 For my step son (age 15):  D20 Dice Cookie Cutter
He is very much into gaming and this is right up his alley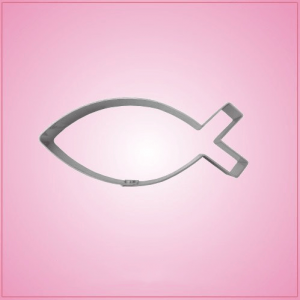 For my mom in law: Christian Fish Cookie Cutter
Reflective of her faith, I felt this was meaningful.  She does a lot of baking for church so this may get a lot of use year round!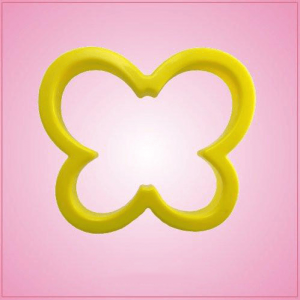 For my mom: Butterfly Cookie Cutter
                    For as long as I can remember, she has loved butterflies (she is terrified of moths though..)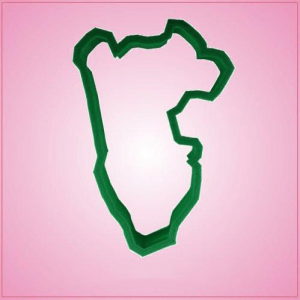 For my mom's husband: Peru Cookie Cutter
My mom and her husband recently moved back to the U.S. from Peru, where he is originally from. I thought he might get a kick out of this one!
______________________________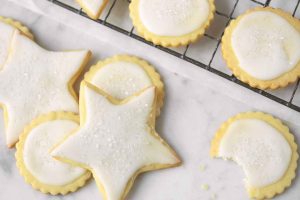 My plan is to make the cookie dough the day before for my sanity and to keep the mess to a minimum when the guests are at the house.  I am planning to make 3 types of cookies (click on the images for recipe links).
One of my favorite cookies are butter cookies!  I cannot wait to try this recipe!
What is your favorite Cookie?
I am not a stickler for my gingerbread recipe to only be in the shape of gingerbread and I am looking forward to using all of the fun cookie cutters for both recipes!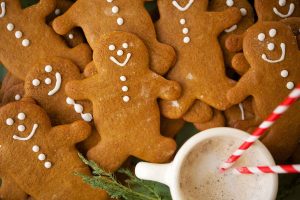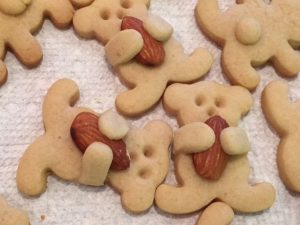 I saw this recipe for Bear Hug Cookies and I cannot resist trying it out.  For a 'twist" I am going to use a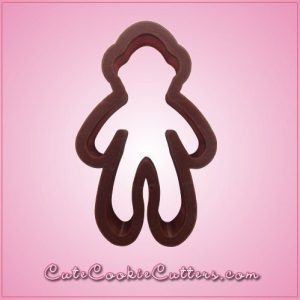 Sock Monkey cookie cutter so the Sock Monkey is hugging an almond or a pecan!
All hands on deck for the Pet Parents on Christmas Day!
Now, if you know me and Kate, we love our dogs and I also love my son's cat,
so they will get homemade treats too!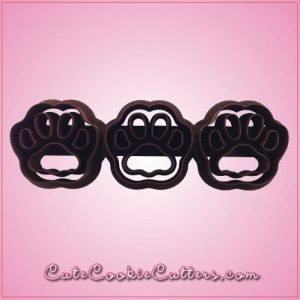 Click HERE for a Dog Cookie Recipe
                                                                      Click HERE for a Cat Treat Recipe 
_____________________
After the cookies are made, well… we are going to eat them of course!  Aside from cookies we will indulge in various tasty items throughout the day!  I will be sure to have a fruit tray and a vegetable tray on hand and we are all pretty good about moderation to balance things out.
I will also have the following items on the counter for the guests.  They are two of my favorite products to help to keep tummies happy and to get an extra dose of veggies in ones system.
Isotonix® Digestive Enzymes with Probiotics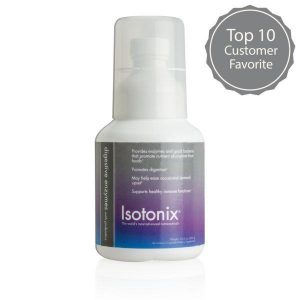 Promotes digestion
Provides enzymes & good bacteria that promotes the absorption of nutrients
Supports a healthy digestive tract
Supports a healthy immune system
Additional Benefits –
Offers a unique blend of digestive enzymes & probiotics
Helps maintain healthy cholesterol levels
May help ease occasional stomach upset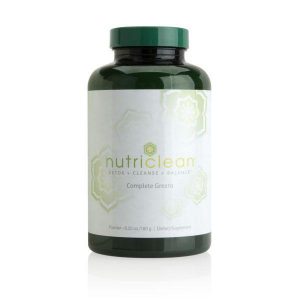 Primary Benefits of Complete Greens®*: 
Good source of fiber and helps maintain a healthy digestive tract
Helps individuals receive well-rounded nutrition
Aids in providing the body with enzymes, nutrients, probiotics and phytonutrients that a vegetable-rich diet offers
Promotes cleansing of the body
Helps provide beneficial probiotic activity and natural enzymes
Boosts energy · Aids in improving mood
Helps benefit the body's organs with nutrients
Promotes healthy functions in: · Heart · Liver · Digestive tract · Immune system
*These statements have not been evaluated by the Food and Drug Administration. These product(s) are not intended to diagnose, treat, cure or prevent any disease.
__________________________
We would love to hear from you about your favorite traditions and recipes.  
Drop us a note!
Yours in Wellness,
Dawn